RC Helicopter Reviews & Overviews

by John Salt - Updated March 2021

I have written RC helicopter reviews on RC helis that I have or would consider purchasing myself; lately I've been doing video RC heli reviews exclusively.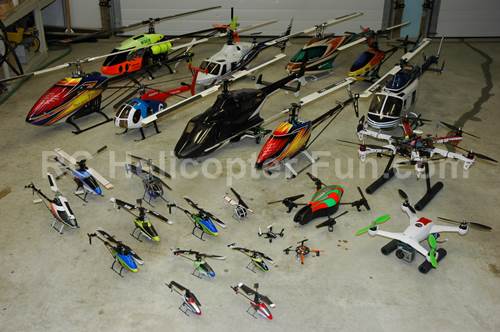 This review page is simply an easy access point to those individual reviews & video reviews. I have broken the review list down into 5 categories for easier navigation:
1: Toy RC Helicopters
2: Micro Coaxial
3: Micro Single Rotor Fixed Pitch
4: Quad Rotor
5: Single Rotor Collective Pitch
Below all those are the RC helicopter video reviews I've done over the past year in order of more recent to oldest so you can watch them right on this page. 
---
1. Toy RC Helicopter Reviews

---
2. Micro Coaxial RC Helicopter Reviews
---
3. Micro Single Rotor Fixed Pitch RC Helicopter Reviews
---
5. Single Rotor Collective Pitch RC Helicopter Reviews
RC Helicopter Video Reviews
---
---
---
---
---
---
---
---
---
It was never my intent to do RC heli reviews on this web site of mine. 
In this day and age of built in obsolescence, most product (especially with tech products) is outdated the moment it's released and is not on the market for long, so why bother wasting time writing about it?
I simply figured if I had these birds myself or did a bunch of research to find out if they would be coming home with me, I may as well write about my thoughts and/or experiences with them.

As I mention on my Best Heli Page, this site's main intent is to give you information on what makes a good RC helicopter, what makes them tick, support equipment needed, and how to learn to tune them & fly them successfully. That all said, perhaps these reviews & overviews will give you a little more knowledge in your search for the "perfect bird" for your individual needs if one of these birds ends up on your "short list".

Why I choose these brands is very simple – they work for me and my needs. As such, they are subjective in nature, but with a good deal of informed research first to see if they check the primary boxes off before I invest my time into any of them.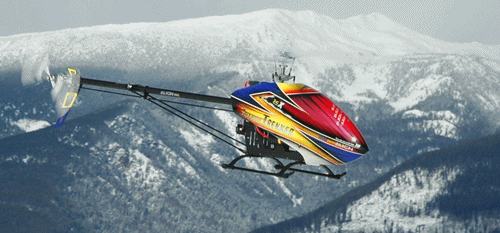 My Align Trex 800E
For the higher end helicopter kits I have to build, Align T-Rex is currently my brand of choice for 3 main reasons: Again, superb local parts support where I live (the main reason why I switched over to Align from Miniature Aircraft 10 years ago).

Align offers very impressive component quality / fit and finish for the price, and lastly, I really enjoy the hassle free super combo kits they have that come with all the electronic components.
On the turbine side of things – that one is really simple... Bergen RC offered the best value kits that use the two stage Wren heli turbine engines. I wouldn't even consider flying a turbine RC heli with anything but a two stage turbine and my personal opinion is Wren makes the best.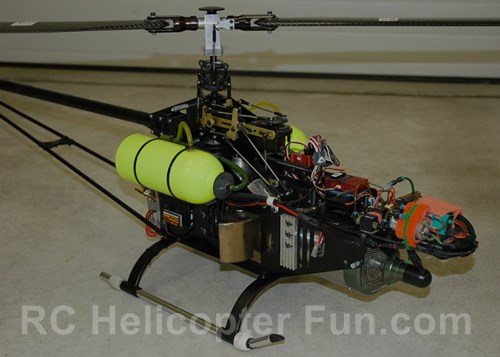 ---
Are You Looking For RC Helicopter Help?  


---