VWINRC Trex Clone 600ESP Review

This VWINRC Trex clone is no longer available, but here's my full review on the Phoenixtech 600ESP clone that Motion RC now carries which is an even better T-rex 600ESP clone.


When I came across the VWINRC Trex clone, I realized my search for a decent Trex 600ESP replacement was over. I've been looking for a good Align Trex 600ESP clone now for almost two years for the simple reason the 600ESP made one of the best set of 600 size scale mechanics options going.

This is largely because of the popularity of 600ESP scale builds and of course the flight battery location making for easy CG correction and battery swaps in most fuselage configurations. I was (still am) also getting contacted frequently from visitors to my site looking for 600ESP options which started almost to the day that Align pulled the plug on our beloved 600ESP.
Even if scale is not your cup of tea, the Trex 600ESP is a perfect first large heli for most people. They are not grossly overpowered, flight times are decent, you don't have to spend a small fortune on 10S or 12S LiPo power, they provide a lot of heli for the price, and they are very predictable fliers in both flybar and flybarless configurations.
As I have stated many times, if I had the choice to instruct people on one and only one RC helicopter, the 600ESP would be the one. Add to that, not everyone likes the direction Align has gone with DFC, and even more fundamentally flybarless in general. Yes, lots of people still like flybars and Trex clones give you that option if you wish.

At any rate, my 600ESP search became a little more urgent when I stumbled onto a great deal on a FunKey 50/600 size Airwolf fuselage that I couldn't pass up; even though it reserved my rightful place on the couch for a few nights when the wife intercepted the big box at the post office.
Yes I know, the Airwolf has been done to death in the RC heli world and it's far from an original build. Thing is, growing up watching that show in my teens is largely what got me interested in helicopters in the first place and ever since then, it really has been a long time goal to eventually do an Airwolf project - now is the time!

So, I'm sleeping (not well) on the couch, there's a shiny Airwolf fuse sitting in the shop, but I have nothing to power it with.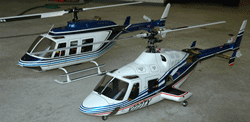 My other two Align Trex 600ESP's are residing inside a FunKey Bell 222 & Bell 206L so I was fresh out of mechanics to use in "the wolf".
Fortunately, my sleepless time spent on the couch with tablet in hand finally paid off when I found the VWINRC Trex Clone. The other top contender on my list was the Chaos 600ESP clone offered by RC Aerodyne (same as the previously mentioned Phoenixtech 600ESP), but in the end I decided on VWINRC's 600ESP FBL and with over 30 flights on it now to prove its mechanical & electrical worthiness, I can't wait to skin it with the wolf!
Why The VWINRC Trex Clone Over The Others?

This question boils down to three primary items I was looking for in a good 600ESP clone (or any Trex clone for that matter):

1. Quality! I don't have the patience, time, or money to waste turning a clone into a proper Trex by firing a bunch of Align parts at it to make it work correctly. That to me is absolutely pointless & worthless.
2. Align parts compatibility - goes without saying.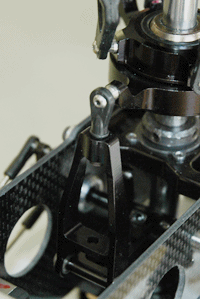 3. Swashplate anti-rotation integrated into the elevator arm as we are used to seeing on all of Align's larger machines. I really dislike stand alone anti-rotation brackets and guides on larger RC helicopters, especially in a scale build. Nothing bugs me more than having to cut a gaping hole in the top of the doghouse to accommodate the anti rotation guide, not to mention how it negatively impacts the overall appearance.

Again, it was the Chaos Trex clone and the VWINRC Trex clone that clearly stood out in the market place and check marked my clone wish list.

I suppose the VWINRC Trex clone won out in the end due to fact they are flying well under the radar and fairly unknown, yet considered to be the one of the better quality clones out there right now.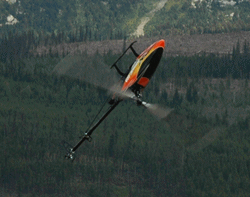 I was really curious to see if this kit was junk, or if this was finally a Trex clone I could recommend to others and want to purchase more of myself for future 600 scale projects.
Gladly & honestly, the answer is yes on both accounts.

---
So now you know a bit about VWINRC clones and the reasons I decided on them. Now let's look at the helicopter up close, go over the various components in the kit and point out the hits & misses to help you decide if this might be a good clone option for you.
I should also mention that this VWINRC Trex clone build is more or less 100% stock. I used every component that came with the kit other than a few items I mention later on here in the review. The one main component deviation however is I'm not using the VWINRC ESC's built in BEC. For many who know me, on a larger heli like this, I always want a dedicated RX battery so I'm running the electronics off a 2000 mAh 2S RX LiPo pack regulated through an Align RCE-B6X 6Amp voltage regulator (just like my other two Align 600ESP helicopters).

There are currently 4 different variations of the VWINRC 600E & 550E clones:
Flybarless Combo (helicopter kit, blades, servos, motor, ESC, FBL Unit) 
Flybarless Heli Kit Only
Flybared Combo (helicopter kit, blades, servos, motor, ESC, Tail Gyro)
Flybared Heli Kit Only
The VWINRC Trex Clone shipped double boxed for added protection.

As I opened the outer box, I was very disappointed because I was staring face first at a flybared 550E Trex clone picture, not the 600ESP flybarless I had ordered. However, on the other side of the box it shows the 600ESP flybared clone and I did in fact receive the 600ESP FBL - phew!

Obviously to save costs, VWINRC uses one box for both the 600ESP and 550E in both flybar and FBL versions. Just be aware of that as it may save you a few moments of anxiety if you open the box on wrong side and see the wrong heli.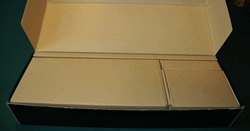 As you can see, once inside the box they even "cloned" the packaging and anyone familiar with an Align Trex build will immediately recognize the familiar layout.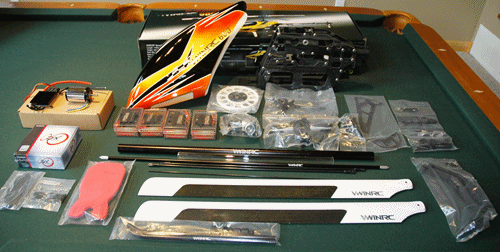 No instructions are included as is customary with most clones, but you can find Align Trex instructions online or of course use your own Align instructions if you have them already from a previous Align build as I have done - part for part is exactly the same...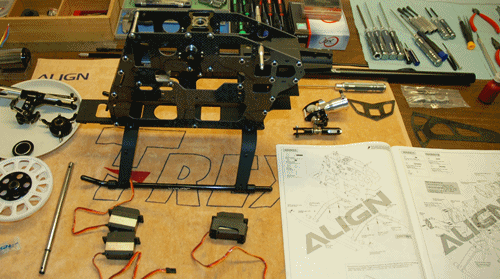 Almost every component, even the frame is pre-assembled. This is neither good or bad, just the way they did it so they don't have to use a bunch of individual numbered parts bags for each component and associated hardware.
The only thing to be very aware of is you have to take everything apart to properly thread lock all the fasteners and make sure they are tight. This adds a little time to the build but not much. All in all - a very fun and rewarding build! Flew and was in perfect track right off the bench.

The electronics package for both combos is identical with exception of the VWINRC GY100 heading lock tail gryo that comes with the flybar version and Tarot ZYX (S version) FBL unit that comes with the flybarless version.

The included 1050KV 8 pole 600 size brushless outrunner motor seems to be working okay. It's not some super high power/performance motor, but it's on par with Align's BL600M motors that are in my other two ESP's.
The Align BL600M 6 pole outrunner brushless motor is rated at 1220KV so it's a faster spinning motor, but the 1050KV rating on VWINRC's is actually a better spec motor rating for running lower head speeds in scale applications - especially if paired to a 14T or even a 13T pinion. I'm currently running mine with a 15T pinion for sport/acro flight.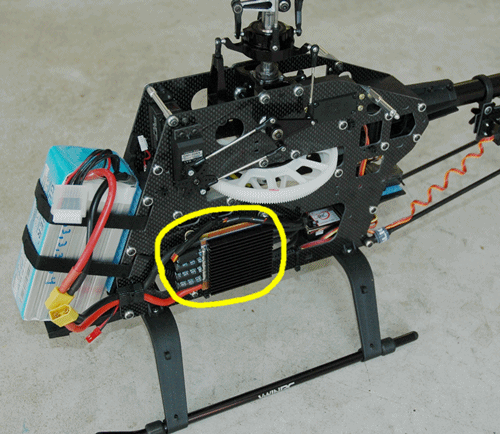 The VWINRC 6S 125 Amp ESC has a HUGE heat sink with 4 power capacitors and is working very well so far and runs nice and cool. The biggest issue with it is there were no programming instructions and that was the single biggest show stopper of the entire build. After much digging, I found out these ESC's are made by Ztw Brushless Controls. The one that comes with the 600ESP & 550ESP combo is their 6S 125A B-Series ESC with 5A built in BEC.
You could download the instructions off Ztw's web site, but they have shut down (likely for good reason as I will point out shortly). It's a customary throttle stick position & beep programming method so nothing too off beat; but there are a fair number of fields on these B-series ESC's so it does take a little bit of time to run through all the sequences.

As I mentioned, this ESC is working well, but I'm not sure I will end up using it in the Airwolf because I really like the data logging that Castles's ICE/EDGE ESC's offer and RPM set governor mode if I choose to run governed head speeds in it. 
ESC Failure Update - August 12, 2014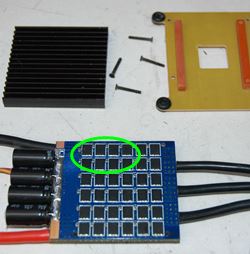 Well, that ZTW ESC didn't quite manage to see its one year old birthday and I almost totaled the Airwolf as a result. This ESC failed out of the blue several days ago with next to no warning (even though it had be running cool all this time). Luckily I was not high up and I managed to save the Airwolf with a less than ideal autoration with the landing gear retracted.

Upon taking the ESC apart, eight of the H8318 MOSFET's (circled in green) had all sorts of melted solder tracers shorting out the output pins. I'm guessing they got so hot, the solder on the contact pads actually melted and that is where the trace shorts came from. In other words they were not the cause of the failure, but a result.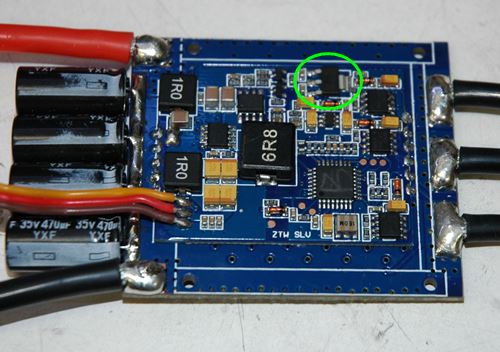 I cleaned all the shorted tracers off thinking maybe it would still be working, but of course that was not the case. The LM2940L 5V regulator (circled in green above) also has an internal short which again is likely a result of the failure and not the root cause.

Not saying this is common, but once again I come back to the saying "you get what you pay for". So, as a result I'm now $120 beans lighter in the wallet because I've just ordered up a Castle Phoenix Edge 100A ESC. Tried and true & what I should have put in this thing a year ago!

The coreless digital KingMax servos that come with the VWINRC 600ESP and 550E combo kits seem to be pretty decent with dual bearings, aluminum heat sinks, and have nice specs for a 600 size machine.
-Cyclic (x3): KM5514MD Digital Coreless Titanium Metal Gear (13.3Kg / 0.09s / 6v / 60º)
-Tail (x1): KM4805D Digital Coreless Plastic Gear (5.2kg / 0.06sec / 6v / 60º)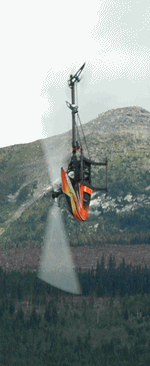 I've done a little research on KingMax servos since getting the kit and like you would expect, reviews are mixed, polarized, and subjective at best.  In other words, they are not near Savox/Align, Futaba, Hitec, Outrage, or JR quality; but again for a combo kit that costs about half of what the Align 600ESP did, they are performing reasonably well.
There is some slop around center but it almost disappears as they warm up. My guess is the gears expand a little and that removes the small amount of gear play? For general, scale, or sport, that little bit of servo slop isn't noticeable but something a pro 3D or F3C pilot would pick up on.
KingMax Servo Update - August 12, 2014
---
These servos are still working well, but there is one fairly big issue I have run into. I can't find replacement gear sets anywhere! I accidentally over forced the KM4805D tail servo while removing the mechanics out of the Airwolf fuselage (due to the ESC failure), and striped out one of the gears in that servo. With no replacement gear sets - what's the point?
So, I have just installed an Align DS650 I had on hand and intend on replacing the 3 cyclic as well. Not worth risking a pricey scale fuselage on cheap servos like this. 

---
HITS & MISSES:
Hits...
-First and foremost, it flies great! Just as well as my two other Align ESP's.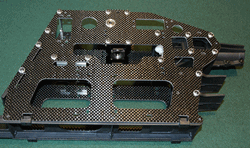 -The carbon frame quality is outstanding! Better cut than Align's, and is 2.0mm thick (Align's 600ESP frames are 1.5mm). The outside edges are even smoothed out so they are not as sharp (at least on the one I got).
All holes and location tabs are deadly accurate and spot on to Align's. The frames are truly one of the highlights of the kit since the frame set alignment/architecture sets the stage for the rest of the component fitment. They are a carbon fiber art form, and some of the best carbon frames I have seen to date on any RC helicopter. They have a high gloss finish and I know some people like a flat finish so that might be the only downside for a some. Personally, I love glossy carbon :-)

As you may also notice in that frame photo above, VWINRC includes the silver aluminum cap washers for all frame hex head bolts. This is something Align has stopped doing on their recent kits and although they serve no practical purpose, they do add a nice finishing touch to the build and is just one more example of the overall kit quality.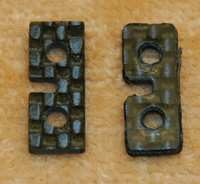 To get an idea of the carbon quality, here is a picture of the carbon servo plates - VWINRC's is the one on the left, Align's is on the right.
I should point out Align's frame cut-outs obviously aren't that ragged, but it's a neat little comparison showing the detail and quality the VWINRC clone kit offers .

- Totally 100% Align 600ESP Parts Compatible - no question there. I have a good number of Align ESP parts on hand and fit a few just to make sure - all perfect! This is another big reason I wanted to keep using 600ESP's for my 600 size scale builds. It's so convenient to have one mechanical structure in several machines for no hassle parts compatibility/swap outs and spares stocking.

- I got the FBL version of the VWINRC 600ESP and the FBL head is really nice. The washouts are integrated (my favourite overall FBL head design) so there is no messing about with washout block placement.
The head uses not only a jesus bolt but also two crimp bolts to clamp the head to the mast; you usually only see that on bigger machines although X-Cell has been doing it for years even on their smaller 30/40 size stuff. The anodizing is more of a flat black which I personally like better than shiny black (especially for scale) but that's just my preference.
All in all, the CNC components throughout are very nice. I've already ordered another one of these VWINRC 600 FBL heads up to convert my Bell 222 to FBL - really like them.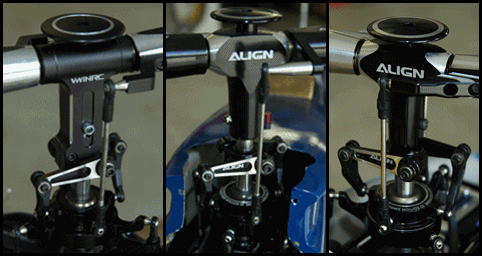 The VWINRC FBL head is the one the left, the Align 3G 600 head is in the middle, and Align's 600E Pro's head is on the right.
- The cloned carbon fiber main blades are surprisingly good. The finish is not quite Align quality and the VWINRC logo on each one is rough as hell with some color bleeding; but they were in perfect balance (both CG & to each other) as shown below on the Dubro balancer.

They are stiff and I've been doing some pretty hard aerobatics with it (as hard as a 6S ESP and my less than great skill set can do anyways). The blades feel just as responsive and crisp as Aligns'.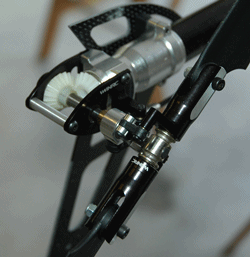 - Tail grips are aluminum, not plastic like the Trex ESP ones. Like most clones, it comes with plastic tail blades, not carbon.
I am using them and they work fine, but they are heavy and flex a little, so crisp tail response does suffer a bit (not an issue of course for scale and it's easy to fit a set of Align or other Carbon tail blades if you so choose).
The horizontal and vertical tail fins like the frames are made from 2mm thick carbon and are a good deal stronger and stiffer than Align's 1.5mm tail fins. This reduces transitional tail fin buzz and should offer a tad more tail rotor ground strike protection.

- The included Tarot ZYX system was a very nice surprise. It works fairly well for such an inexpensive unit. I'm not saying I found the performance as good as my other name brand FBL systems and I've experienced some drifting issues, but for the price it's decent.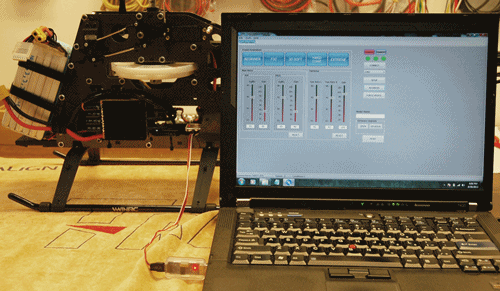 The programming is not that easy, but it's not really any more difficult from any other FBL system with lots of configuration parameters. The hardest issue I actually had with it was downloading the driver software for the USB dongle that comes with it. Anyways, it took about a dozen or so test flights to get it feeling 95% and I'm not tweaking it any more since I'm putting this in the Airwolf fuse soon and no doubt I'll have to play around with it again at that point and calm things down a bit.
For anyone who's interested, here are my Tarot ZYX settings that I'm using for sport/acro flight right now with the plastic tail blades (I only fly with one flight condition so that's why there are not two sets listed).

Preset Parameters Condition Setting: Hard Core
Roll: Agility=45, Gain=40 Pitch: Agility=45, Gain=40 Tail: Yaw Rate Left=45, Yaw Rate Right=45, Gain=100 (Radio Tail Gain=77%)

Advanced Settings:

Main Rotor: Roll P=80, Roll I=80, Roll D=30, Pitch P=80, Pitch I=80, Pitch D=30, Acceleration=125, Deceleration=125, RC Dead Band=40, Gyro Dead Band=4
Tail Rotor: Yaw P=80, Yaw I=50, Yaw D=35, Acceleration Left=125, Acceleration Right=125, Deceleration Left=25, Deceleration Right=25, RC Dead Band=70, Gyro Dead Band=3
---
 Misses:

- The Canopy is pretty poor like most aftermarket ones. The fiberglass is soft and the paint job is far from Align quality (still much better than I could paint). This of course has nothing to do with flight performance, and is a complete moot issue for a scale build.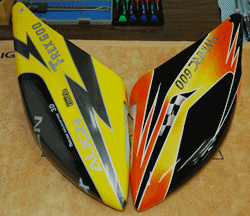 VWINRC 600ESP Canopy on the right, Align 600ESP canopy on the left. The photo can't capture the quality difference - but it's definitely apparent.

- Unlike most of Align's larger heli kits, there are no extras in the kit such as spare screws, bolts, nuts, setscrews, balls & links, servo plates, spacer washers, assembly towel, or thread locker liquid; plus it didn't include any Velcro straps or zip-ties.
Mine was actually missing 4 servo mounting button screws (that was it for missing parts). I of course have lots of spares of these hardware parts from previous Align/heli builds, so it was no big deal; but it could be a show stopper for some requiring a trip to the hobby shop or ordering online. 

- The main rotor shaft came with the reduced diameter autorotation bearing end machined off center - very weird. This made the shaft completely useless and unusable because it was so out of balance and machined lopsided. In effect, it was more of a camshaft than a rotor shaft!
I had several spare Align 600ESP main shafts on hand, but if I didn't it would have meant a trip to the hobby shop or online order. Most likely just a one-of occurrence, but it has to be noted as a big miss in my opinion and something you would never see pass QC in an Align kit.

- The tail pushrod is somewhat of a funny thing. It's this fairly soft piece of carbon rod that you need to glue the metal ball link thread inserts onto the ends. It comes with a single clamp on guide exactly like what the newer 600E Pro, 700E, and 800E use.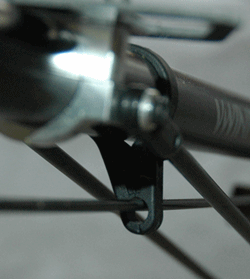 The thing is, this thin carbon rod is too small in diameter so it moves around in the guide slide and that along with the soft carbon means it flexes a little more than I would like to see in a tail pushrod.
It's also on the short side so the tail servo has to be mounted a few inches down the boom instead of right against the boom block in the frame (likely so it can be used with the 550E as well). It still works fine, but it's definitely not Align quality.

- It doesn't come with a pinion gear (most clones don't) so that's going to be another show stopper if you don't plan on it. As I mentioned earlier, I had a couple 6mm 15T 600ESP pinions here so that is what I'm using on it right now and for sport/acro and it's working great, but I have ordered up a 6mm 14T and a 13T for when I put it in the fuselage.
I'm guessing I'll be running close to a 1500-1550 head speed in the fuselage so with the 1050 KV motor 14T should be fine, but at least I'll have the 13T if I need to go lower or want to run the ESC at a fairly high throttle setting for better ESC efficiency.

- Two of the ball links cracked when I snapped them on the balls. I had the in/out orientation correct & was being gentle using properly sized ball link pliers - not Magilla Gorilla style with a sledge hammer. This is fairly disconcerting in my opinion.
I have lots of spare links here so I was able to replace them easy enough and hopefully it's just my bad luck, but it has to be mentioned as a miss.

- There is a little slop in the pitch and aileron bell cranks; not a lot, but for a hard core 3D'er likely enough to pick up on and no question not as solid as Align's. For beginner, general, sport, light 3D and of course scale (all things the 6S ESP does exceeding well at) - nothing to worry about.

---
Final VWINRC Trex Clone Thoughts:

Is the 600ESP VWINRC Trex clone perfect - nope (is any clone)? However, for the low price you get a lot of 600 size Trex clone helicopter kit that is approaching Align's quality and in one or two areas - surpassing it. 
The electronics (subjective opinion of course) turned out to be total junk as I have found out so that was a waste. Should have just ordered the bare bones heli version and put the savings toward decent electronic components. 

An Align or Savox servo combo set is worth about $200, Castle 100 EDGE ESC $110, Align BL600M motor $100, and a name brand flybarless system $150 to $350. 
Would I get another VWINRC Trex clone? Yup - but only the bare bones version. I can't wait to put the "guts" of this one in the "Wolf"!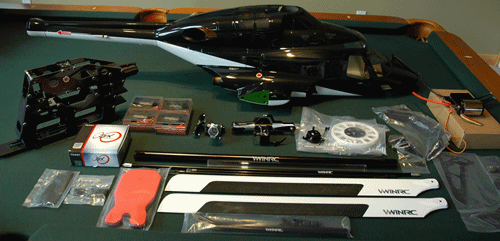 ---
Important VWINRC Trex Clone Updates.
The Good News & The Bad!

Lets start with the good news first...
I finally finished the Airwolf scale build and could not be happier with the way it looks & more importantly flies. I even set it up for light aerobatics in stunt mode 2; which is something I figured the real modded Bell 222 would be doing in the show if they had the help of computer animation back in the day.
That huge ESC is running very cool even inside the very enclosed Airwolf fuselage (no extra cooling fan needed).
See ESC Failure Update Above (now running a Castle Phoenix Edge 100).

I dropped the pinion down one tooth size to 14T which seems just about perfect for lower scale head speeds of about 1500RPM with good ESC efficiency yet still has enough punch at 1600 RPM for light acro.
I'm running set governor mode with the new Castle Edge and have my three speeds set to 1450, 1550, & 1600. ESC temps never top +75C in the enclosed fuse and ripple voltage never tops 0.75V. Max current spikes at near 80 Amps and averages around 30 Amps.
Once again, the 600ESP design proves to be an excellent set of mechanics for 600/50 size scale builds. The Castle Phoenix Ice and now Edge ESC's remain to be my overall favorites - data logging eliminates second guessing ;-)

VWINRC & FunKey Airwolf Fuselage in Action...

Now to the bad news - which unfortunately trumps the good...
Shortly after writing this review, VWINRC seems to have gone out of business! How's that for my string of luck and doing my best to get their name out there...
Their web site is no longer showing and you can't find one of these 600ESP clones of theirs anywhere. I wish now I would have purchased at least one more if not two - dumb!

So, once again, I and others are on the lookout for a true Trex 600ESP clone/replacement...Here's what I found.

2015 Update:

I have now replaced all the electronics that came with this VWINRC 600 other than the Tarot ZYX FBL unit which is still working well believe it or not; but it's in a small 450 size heli now, and I'm flying the VwinRC 600ESP and wolf combo with a proper flybarless system, the Bavarian Demon 3X.
The magnets in the motor were getting weak and power was down substantially. The servo play was getting worse in the 3 remaining cyclic servos to the point it was getting hard to fly.
The kit quality and bearings however are holding up very well and with the new servos, motor, ESC, and FBL system - it's flying better than it ever has in "wolfy". So the electronics that came with it were more or less crap and a complete waste of money, but the heli kit itself was not.

---
Are You Looking For RC Helicopter Help?  


My Helpful RC Helicopter eBooks
---
As an Amazon Associate I earn from qualifying purchases.