My Policy On Your Privacy

Cookies, Affiliate, Copyright, Children's Privacy & Liability Terms of Agreement
Last updated: January 2023
---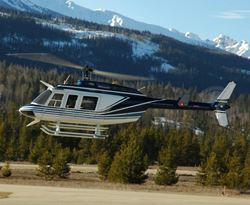 Howdy! I'm John Salt, the owner of "RC Helicopter Fun.com".

I strive to maintain the highest standards of honesty, fairness, and integrity within the operations of my website, and I apply exactly the same standards when I deal with the information you trust me with.

I've taken steps under the General Data Protection Regulation (GDPR) to make sure any information you give me is not only secure, but also within your control.
This page outlines the types of personal information I receive and collect when you use RC Helicopter Fun.com, as well as some of the steps I take to safeguard information. This will help you make an informed decision about sharing personal information with me.

COOKIES
About My Cookies

A cookie is a string of information that RC Helicopter Fun.com stores on your computer/device, which your browser provides to rchelicopterfun.com each time you return to the site. I use cookies to help identify and track visitors, their use of my website, and their website access preferences.
GOOGLE ANALYTICS' COOKIES
RC Helicopter Fun.com uses Google Analytics to analyze the use of this website. Google Analytics collects demographic and interest data, and generates statistical and other information about website use, by means of cookies. These cookies are kept on your computer. I share this information with Google, which will store and use this information on its servers. Google's privacy policy is available at: https://policies.google.com/privacy
RC Helicopter Fun.com uses information from Google Analytics to track the number of visits to the website, browsers and operating systems. No personally identifiable information is obtained from these cookies. I use the information that Google Analytics generates relating to my website to create reports about the use of the site. These reports allow me to update the site and improve your usage of it.

If you do not wish your data to be collected via Google Analytics, you can install its opt-out browser extension or add-on through this link: https://tools.google.com/dlpage/gaoptout/
Mediavine Programmatic Advertising (Ver 1.1)
This website works with Mediavine to manage third-party interest-based advertising appearing on the Website. Mediavine serves content and advertisements when you visit RC Helicopter Fun.com, which may use first and third-party cookies. A cookie is a small text file which is sent to your computer or mobile device (referred to in this policy as a "device") by the web server so that a website can remember some information about your browsing activity on the Website.
First party cookies are created by the website that you are visiting. A third-party cookie is frequently used in behavioral advertising and analytics and is created by a domain other than the website you are visiting. Third-party cookies, tags, pixels, beacons and other similar technologies (collectively, "Tags") may be placed on the Website to monitor interaction with advertising content and to target and optimize advertising. Each internet browser has functionality so that you can block both first and third-party cookies and clear your browser's cache. The "help" feature of the menu bar on most browsers will tell you how to stop accepting new cookies, how to receive notification of new cookies, how to disable existing cookies and how to clear your browser's cache. For more information about cookies and how to disable them, you can consult the information at All About Cookies.
Without cookies you may not be able to take full advantage of the Website content and features. Please note that rejecting cookies does not mean that you will no longer see ads when you visit our Site. In the event you opt-out, you will still see non-personalized advertisements on the Website.
The Website collects the following data using a cookie when serving personalized ads:
IP Address
Operating System type
Operating System version
Device Type
Language of the website
Web browser type
Email (in hashed form)
Mediavine Partners (companies listed below with whom Mediavine shares data) may also use this data to link to other end user information the partner has independently collected to deliver targeted advertisements. Mediavine Partners may also separately collect data about end users from other sources, such as advertising IDs or pixels, and link that data to data collected from Mediavine publishers in order to provide interest-based advertising across your online experience, including devices, browsers and apps. This data includes usage data, cookie information, device information, information about interactions between users and advertisements and websites, geolocation data, traffic data, and information about a visitor's referral source to a particular website. Mediavine Partners may also create unique IDs to create audience segments, which are used to provide targeted advertising.
If you would like more information about this practice and to know your choices to opt-in or opt-out of this data collection, please visit National Advertising Initiative opt out page. You may also visit Digital Advertising Alliance website and Network Advertising Initiative website to learn more information about interest-based advertising. You may download the AppChoices app at Digital Advertising Alliance's AppChoices app to opt out in connection with mobile apps, or use the platform controls on your mobile device to opt out.
For specific information about Mediavine Partners, the data each collects and their data collection and privacy policies, please Mediavine Partners.
REFUSING COOKIES

You can set your browser to accept or refuse all cookies automatically, or notify you when a cookie is being requested. Taking this action "should" not cause a problem with the continued use of my site. However, If you choose to refuse RC Helicopter Fun.com's cookies, you may not be able to fully experience the interactive features of the site.
Consult the Help section of your browser for guidance on how to refuse all cookies or to notify you when a cookie is requested.
AFFILIATE PRODUCTS & SERVICES
I may receive an affiliate commission for some of the products/services sold on RC Helicopter Fun.com. This money is used to help cover my website's operating costs, and continue to give visitors to my site, all the informative and free content they have come to expect over the years.

The affiliate services platforms I use are Amazon, BuddyRC, E-Junkie, Banggood, & RC-Airplane-World. By clicking on a product or service link from one of these platforms, you consent to that platform's use of cookies, as outlined in the links below.
PERSONALLY IDENTIFIABLE INFORMATION

RC Helicopter Fun.com may collect and use your personal information for the following purposes:
To run and operate my site.
To display content on the site correctly.
To improve customer service.
To help me respond to your customer service requests and support needs more efficiently.
To personalize your user experience.
To understand how my users as a group use the services and resources provided on my site.
To improve my site.
To improve my products and services.
To run a promotion, contest, survey or other site feature.
To send information to you that you agreed to receive about topics I think will be of interest to you.
To send periodic emails, which may include electronic newsletters and/or autoresponder series of emails.
To respond to your inquiries, questions, and/or other requests.
RC Helicopter Fun.com may collect personally identifiable information from you in a variety of ways, including, but not limited to, when you visit our site, register on the site, or fill out a form, and in connection with other activities, services, features or resources I make available on my site.

If you complete a contact form, I will require your name and your email address, and will ask for information relevant to the purpose of the form.

If you submit content to me, I may ask for your name and email address. Photos you include with your submission, or details in your submission, may personally identify you.

If you purchase a product or service from me, I will collect your name & email address for e-goods. I will also collect your billing/shipping address if it's a hard good I need to ship to you. 

You can always refuse to supply personally identifiable information and visit my site anonymously. However, it may prevent you from engaging in certain site-related activities.

If I make material changes in the collection of personally identifiable information, I will inform users by placing a notice on my site. I will use personal information received from you for internal purposes only and will not sell it or provide it to third parties.
I also collect each visitor's IP address, which helps me combat spam and fraud. I do not use IP addresses for any other purpose.
This site does not sell personal information.
NON-PERSONALLY IDENTIFIABLE INFORMATION
I may collect non-personally identifiable information about you whenever you interact with my site. Non-personally identifiable information may include the browser name, the type of computer/device and technical information about your method of connecting to my site; such as the operating system and the Internet service provider you used, and other similar information.
CHILDREN'S PRIVACY PROTECTION
This website is directed to adults. It is not directed to children under the age of 16. I operate my site in compliance with current regulations. Anyone under the age of 16 must provide parental consent to use this site. I do not knowingly collect or use personally identifiable information from anyone under 16 years of age.

RELEASE OF INFORMATION
If I sell RC Helicopter Fun.com, the information I have obtained from you through your voluntary participation in my site may transfer to the new owner as a part of the sale so that the service provided to you may continue. In that event, you will receive notice through my website of that change in control and practices, and I will make reasonable efforts to ensure that the purchaser honors any opt-out requests you might make.
DATA STORAGE
Personally identifiable information and non-personally identifiable information collected by this site is stored on the host's servers. That host is SiteSell Inc., located at 1000 Saint-Jean Boulevard, Suite 702, Pointe-Claire, QC H9R 5P1 Canada.
UPDATES & EFFECTIVE DATE
RC Helicopter Fun.com reserves the right to make changes in this policy. If there is a material change in my cookie and privacy practices, I will indicate on my site that those practices have changed and provide a link to the updated privacy policy. I encourage you to periodically review this policy so that you will know what information we collect and how we use it.
LIMITATION of LIABILITY
RC Helicopter Fun.com shall not be held responsible or liable for, but not limited to, any special or consequential damages that result from recommendations, use of, or the inability to use, any of the materials, products, or information on, or supported by this site, or any linking third party site.
RC Helicopters are not toys! They can be dangerous to your health and those around you. Serious injury or death is often the result of ignoring the dangers & risks involved in flying RC helicopters along with exposure to the chemicals, electronics, materials, and tools that are used directly or indirectly in this hobby.
Risks go up substantially when getting complacent & overly comfortable and ignoring common sense.
RC Helicopter Fun.com will not be held responsible or liable for, but not limited to, injuries of any sort, crashes, and property damage that were caused directly or indirectly as a result of this website, my eBooks, or by any third party site's products, advertising, information, recommendations, or suggestions.
Flying RC Aircraft is a PRIVILEGE, not a RIGHT!
COPYRIGHT ©
All textual content and many graphics included in this site are the property of John Salt and RC Helicopter Fun.com and is copyrighted as a collective work under applicable copyright © laws.
In short - no information in whole or in part, may be reproduced or copied in any format without written permission from John Salt & RC Helicopter Fun.com. If you do wish to use material off my site, please contact me through my contact form. Any website or publication that is found to include material from my site without written permission will be addressed and dealt with to the full extent of copyright laws and the DMCA (Digital Millennium Copyright Act).
AGREEING TO TERMS
If you do not agree to RC Helicopter Fun.com's privacy policy as posted here on this website, please do not consent to the setting of cookies and the collection and storage of your personally identifiable information, or don't use/visit this site.
Your explicit consent indicates acceptance of this privacy policy in its entirety.
Last updated: January 03, 2023