Used RC Equipment For Sale

I sometimes need to have a "garage sale" and list my used RC equipment for sale on this page when it becomes available.
The reasons I need to sell my used RC stuff are for the same reasons most of us do... I'm either upgrading, I run out of room and need to sell off some "toys" to make room for new ones before the wife kicks me out, or I simply find myself no longer using a product or helicopter. 
All used RC equipment listed on this page is in good working order unless otherwise indicated.

Used RC Equipment Purchasing & Shipping

If you are interested in any product/s listed on this page, please use the contact form on the bottom of this page to contact me stating what product/s you are interested in. I'll be happy to answer any additional questions you may have about the item/s. If you want to make an offer on something, feel free. I usually won't turn down a reasonable offer. 

If you want to purchase the item/s, I'll then send you a PayPal invoice (which can also be paid by major credit card if you don't have a PayPal account) for the item/s along with the shipping charges which I list for each item. Shipping can be combined for more than one item naturally.

I'm located in BC, Canada and therefore tend to ship only to Canada & USA addresses using Canada Post. If you are near my location (Valemount, BC, Canada) or passing through and want to pick up the item/s to avoid shipping charges, that can certainly be arranged.
I keep this list current. If you see it, I have it (unless it just sold).

---
Here's What I Currently (April 2020) Have For Sale:
---
First Gen Spektrum DX7 7Ch 2.4 GHz DSM2 Radio/Transmitter
$95.00 USD + Shipping

A well cared for DX7 radio (transmitter) in very good condition. A couple small surface scratches on the back of the radio and one on the front of the Spektrum logo. The LCD display screen is scratch free. 
Comes in original box with instruction manual & Spektrum TX/RX wall charger (charger's case cracked on one side but works fine). Align neck strap included. Here's the PDF version of the manual as well. 
Shipping Within Canada: $20.00 USD

Shipping To USA: $30.00 USD
---
FEIYU Tech FY-30A Inertial Attitude Three Axis Stabilization System For Fixed Wing (new in box)

$30.00 USD + Shipping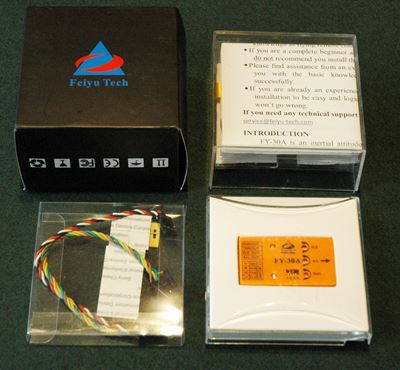 I picked this fixed wing stabilization controller up a few years ago intending to use it in an airplane I never built. I've opened the box to read the instructions, but other than that, it's new.
Shipping Within Canada: $10.00 USD
Shipping To USA: $15.00 USD
---
Eflite LP3000-3 2S & 3S LiPo Charger (never used)
$5.00 USD + Shipping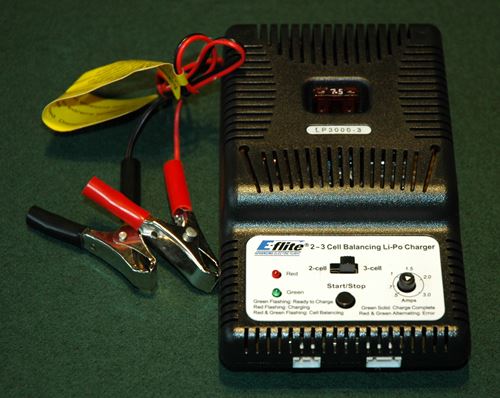 This LP3000-3 charger (Eflite Part#EFLC3010) came with an Eflite plane and I never used the charger (other than testing it today to make sure it works before listing it for sale - all okay). It will charge 2S and 3S LiPo batteries using the JST-XH balance plug. The charge rate is variable (using the small dial), from 0.5A up to 3.0A.
Requires a 10.5 to 15.0VDC input voltage source. Here is the link to Horizon's product page if you want more info about it.
Shipping Within Canada: $12.00USD
Shipping To USA: $16.00 USD
---
---
---
Are You Looking For RC Helicopter Help?  


---