RC Helicopter Build Service

Don't Have Time To Build Your RC Helicopter kit?
I'm now offering an RC helicopter build service for my 600ESP customers if you don't have the time or desire to build the kit yourself.
Simply add the build service to the cart at time of 600 ESP checkout and I will personally build your helicopter kit with the same skill, care, and dedication I build all my own personal machines with.
This is for the mechanical part of the build only. You will still be required to install all your own electronics and setup the bird.
---
What's Included In My RC Helicopter Build Service

As a former professionally trained automotive technician with a great deal of RC helicopter building experience, the first thing you get with all my builds is a "no corners cut and high attention to mechanical details build".
As I said, I build your helicopter kit as if it were my own.
Quality tools used & time taken to do the job right.

All fasteners inspected, thread-locked, and torqued.

Proper frame alignment confirmed.

All component fitment inspected & all bearing operation checked for excessive freeplay or binding.
Main blade's CG checked & corrected if required.
Main blades & head balance checked on high point balancer & corrected if required.
Tail rotor balance checked on high point balancer & corrected if required.
Main & tail blade grip thrust bearings inspected, lubricated with high quality bearing grease, and assembled.
Auto-Rotation bearing lubricated.

All shafts & sliding mechanisms lubricated as required.
All ball links threaded onto pushrods, and lengths set to suggested values.
Ball links sized if required.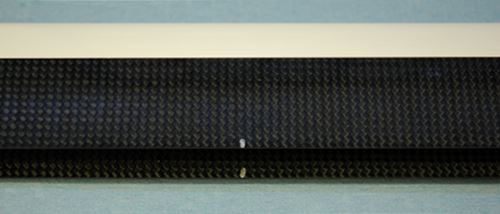 Main Blade CG Checked

Main Blade & Rotor Head Balance Checked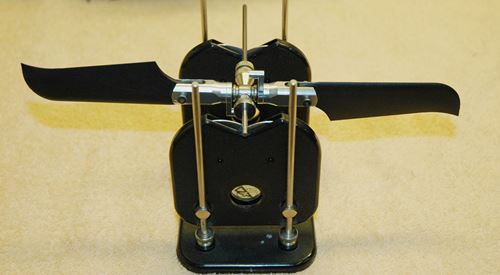 Tail Rotor Balance Checked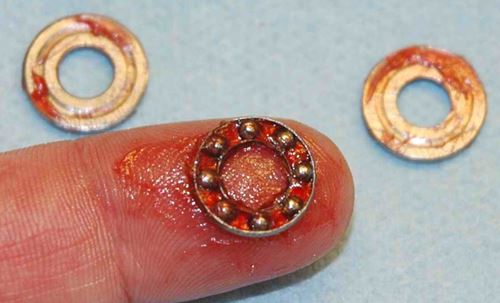 Main & Tail Rotor Thrust Bearings Properly Packed With Quality Grease
Main Frame Assembly Completed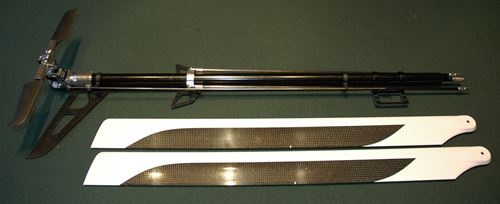 Tail Boom Assembly Completed & Main Blades

Head, Swash, & Landing Strut Assemblies Completed
---
Shipping & Packing Your Built RC Helicopter Kit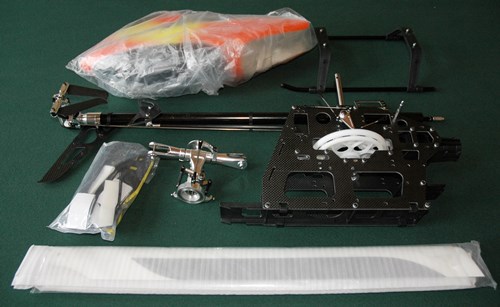 Helicopter Broken Down Into Four Main Sections For Shipping
In order to keep shipping costs as reasonable as possible; after I finish building your kit, it will be broken down into the four main components for shipping.
The Frame Assembly
The Tail / Boom Assembly
The Main Rotor Head Assembly
The Landing Struts & Skids Assembly

This allows me to ship the entire built-up components in the same size box for the same price as the kit so no additional shipping charges are added to your order.
All that's required from you upon receipt is:

Fit the landing struts to the frame.
Slide the tail boom assembly into the boom mount.
Position & tighten the horizontal stabilizer.
Fit the two boom struts to the frame.
Fit the rotor head.
Snap the two main blade pushrods links and two washout arm links onto the swashplate.
Fit the main blades.
Fit the tail blades.
Fit the canopy mounting pins (2) (if required)
Fit the RX/Gyro Tray/s (if required)

A total of 19 fasteners to tighten up:
4 on the landing struts
4 on the tail boom mount
2 on the horizontal stabilizer
2 on the boom braces where they attach to the frame
3 on the head
2 for the main blades
2 for the tail blades

Only takes about 15 minutes (skill dependent).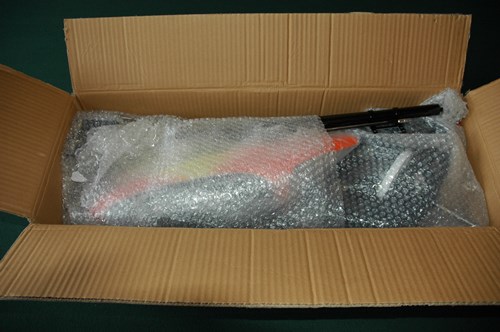 Built-Up RC Helicopter Components Wraped & Packed In Shipping Box
---
RC Helicopter Build Service Cost & Time Frame

As I can only do about one kit build per week, this service is very much first come, first serve. If you choose to add the build service to your 600 ESP helicopter kit order, it will generally add about 1 week to the order. 

I will of course let you know if I happen to be overbooked and the build will take longer than 1 week after you place your order. I would then also give you the option to cancel & I'll refund the build service if the time frame I give you will be too long.

---
Do You Offer A Full RC Helicopter Build Service Including Electronics Install, Setup, & Flight Testing?
I have done full RC helicopter builds, setups, & test flights on occasion for "very special customers". 

I can usually only do one full build & setup every month however due to the large investment in time involved. In most cases I also need your radio for exact setup. Prices range between $400.00 & 600.00 USD depending on equipment.

If you want to talk to me more about this "full build service", cost, time frame, what's involved, etc. please use my contact me page.

---
600 Size Scale Heli Build Service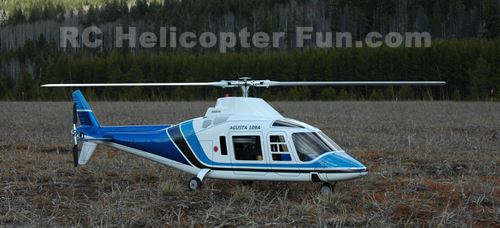 Rarer still are full 600ESP scale builds. These take at minimum 2 months and I can only do about 4 to 5 a year due to the huge time commitment involved. I only offer this service for 600ESP mechanics and FunKey 50/600 size fuselages. Why so specific? Because building a scale heli is time consuming and complicated and these are the ones I specialize on.

If you are interested in this service, please contact me for more details. Serious inquires only!

Prices range depending on the style of fuselage. Bell 222/Airwolf are the most labor intensive due to the modifications that are required and the 3 wheel retract system. I will generally have around 100+ hours into a Bell 222/wolf build which will work out to about $1550.00 USD in labor costs alone.
Shipping of these large builds is also pricey as the box is BIG! I use Purolator for shipping these big rascals as it's the most affordable option I have found from where I live here in BC Canada.

It's always best for folks to do their own 600ESP scale builds and that is what I strongly recommend & encourage. The only reason I'm even offering these full scale builds is because I've been asked several times by a few folks out there that just don't have the time to put a 600ESP/scale fuse together themselves.

It also goes without saying, you must be an accomplished collective pitch RC helicopter pilot before even considering a build service/scale helicopter of this scope. I screen very carefully for this.

Video below shows the final flight test of a 600 Agusta 109A for a very special customer of mine.

---
Are You Looking For RC Helicopter Help?  


---