What The Heli Is New?
Welcome To My Blog Page. Here you will have access to all my most recent pages. Both new ones, and ones that have had noteworthy updates.

Please consider subscribing to my blog if you wish to:

Automatically get notified when a new page goes up on my site.

Automatically get notified when an existing page has been updated with noteworthy new information.

Receive important messages on promotions or interesting topics I sometimes share with my subscribers.


To subscribe to The Heli Blog (no e-mail necessary), simply right-click on the RSS button located at the top of the "Recent Articles" heading directly under the navigation bar. Then paste the URL into your RSS reader.
---
Blade 70S Review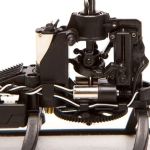 The Blade 70S Just May Be One Of Blades Best Fixed Pitch Micro RC Helicopters To Date. The Interesting Thing Is It's Not A Blade Heli At All, But Rather An ESky 150X. Which To Get? Let's Discuss...
Are You Looking For More Specific & Detailed RC Helicopter Information & Help?  

Have A Look At My eBook Offerings.