The Secret Behind Hobbies That Make Money

There's No Secret, Only Hard Work
Many of us have dreamed about hobbies that make money and working from home. Face it; wouldn't you rather be having fun instead of being locked into the daily commute and another stressful day in the rat race? I know most people that I know can answer yes to this question.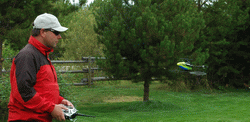 Money Making Hobby Fun
Wouldn't it be better to have fun with a money making hobby instead? Be your own boss and work to fulfill your own dreams instead of someone else's.
"The only way to do great work is to love what you do. If you haven't found it yet, keep looking. Don't settle."  -Steve Jobs
---
Get Rich Quick is A Scam!

I know what you are thinking... "oh no, here comes another one of those get rich quick work from home scams".
If you have spent any amount of time on my little web site here; I'm sure you know by now I keep things real, am a critical thinker, believe 100% in the scientific method, and am a devout skeptic. In other words, I don't waste my time or money on sugar coated placebos; I do however use & recommend products that work... The simple fact is any hobby or passion can make you money online, the secret is finding out how to do it properly with minimal risk.
That refers to both time and money risk I should add. Time to me is almost more valuable than money these days. It seems as each year marches by, I have less of one than the other and time is easily the most precious commodity that I have right now. How I took time for granted when I was younger and now realize just how much I wasted. Not only in my own worthless pursuits; but that of others I was employed by making their lives better while I sacrificed mine - never again! Yes, I'm somewhat bitter about some of my past employment endeavors.
Brains + Attitude + Motivation = Success
Site Built It (SBI) is the most amazing e-business building tool I have come across and I owe it to my visitors to let you in on this powerful tool so you too can find hobbies that make money or any other passion or business you have for that matter. It's not easy, it's not get rich quick, and it isn't for everybody – it is very much like learning to fly a collective pitch RC helicopter. It takes time, commitment, and passion; but if you follow the SBI process of BAM (brains, attitude, & motivation), your life will change forever as you build and grow your very own on-line business.
---
Many people have asked me "why a RC helicopter site, I thought you wanted to build a web site to promote your business", this is true. After all, I have been helping people get into RC helicopters for years off line; building a web site about the subject never once crossed my mind. That is until I started doing research on how to build a web site for my rustic furniture business and came across Site Build It.
You see, like many small business owners, I wanted a web site to promote my off line business/products. The problem was I had no idea how to do it. After all, my web knowledge only consisted of sending e-mails and surfing for information, nothing more complicated than that. I did what most small business owners do at that point; I started looking for some web design companies and got a few quotes.

If any of you have gone through this "exhausting" process, you know web design/hosting doesn't come cheap - not only that, I really had no idea what these people were even talking about. How could I justify spending thousands of dollars on something I didn't understand?
I realized the only way I could afford a web site or understand the process behind them was to build my own. I started looking at HTML editors, web hosting companies, search engine optimization, etc. The more I looked into it, the more confused I became. This was going to be a lot harder than getting started with RC helicopters – but then I found Site Build It. SBI is the the most unique and all inclusive web site design, hosting, and marketing tool around. The real kicker... it makes building a web site fun and straight forward with no extras needed - a true plug and play process from beginning to end.
Like I said, I'm a skeptic and pride myself on smelling a scam a mile away. I was thinking this when I first found the SBI site and started watching the full video tour they have. I watched it several times and realized this was a very different product. I still didn't believe you could make money from a hobby or a passion, but I had to learn about web site design and marketing for my own business and SBI seemed to be the perfect answer.
Speaking of scams, there are several unscrupulous competitors to SBI who recently wrote and published a bunch of fake reviews about Site Build It being a scam - this article put those fears to rest once and for all!
---
SBI is NOT MLM (multi level marketing)
If there is one thing I can't stand, it's MLM also known as network marketing. You know, talk all your friends and acquaintances (which you won't have for long after the MLM game is played out) to sell the same product/s you sell so you make a commission off them and so on down the line. MLM makes my blood boil and anyone who tries to push MLM at me quickly gets shown the door. It's even worse than having a dead end job! At least you get paid at the dead end job. MLM on the other hand traps you into the money pit of never making a profit unless you happen to be in top fraction of the top 1% of the pyramid. There simply has never been any MLM structure that is profitable for the vast majority of its recruits - plain & simple.
Here's the proof if you are a data guy like me...

The nonprofit Consumer Awareness Institute analyzed available data published by the MLM companies themselves. Of the companies surveyed, they reported the least successful was Amway/Quixtar where 99.99% of distributors lose money, and the most successful was Herbalife, where 99.42% of distributors lose money.
In summary, MLM is dependent on unlimited recruitment of endless chains of participants as primary customers. It assumes infinite expansion in a finite market. It also assumes relatively virgin markets. As a business model, MLM is therefore inherently flawed, fraudulent, and unprofitable except for a few at or near the top of a pyramid of participants. It is also extremely viral and predatory, preying on the most vulnerable among us.
This is not SBI's business model - never has been, never will be. They sell a real product and service to help you build your very own on-line business. Perhaps the only parallel it shares with MLM scams is it allows you to build a top 1% ranking website, so in that respect, you would be at the top of the search results pyramid so to say. Web sites that rank well get the traffic - plain & simple.

---
Why a RC Helicopter Web Site?

My wife often accuses me of researching things to death, just part of my skeptic and scientific nature I guess. I still had many questions about SBI and really wanted to talk to one of these SBI success stories to get the "real scoop". Well, SBI makes that "click" simple and really cleared many things up for me. I was now 90% sure this was an open and honest product - it made sense in my mind and my gut.
With only 10% of doubt remaining, I took a (now small) amount of risk. For less cost than most web site design or HTML editing software plus a 90 day risk free trial period, I couldn't lose. I too was hooked by the "hobbies that make money" bug and was so fired up to make it happen.
This brings us back to "why" a RC helicopter site and hobbies that make money. Because I still had that small amount of doubt remaining, I didn't want to spend time building a site to promote my rustic furniture business if a SBI site didn't live up to my fairly high expectations. Okay, I was scared too. What if I couldn't do it or it was lousy. Did I want to take that risk with my business - Nope!
I decided instead to build a web site to help people with RC helicopters – my favorite hobby. This would be fun and if it didn't work, no big deal. At least I would know more about how web sites work and why very few actually draw any traffic.
So you see, if it were not for my skepticism coupled with my fear and self doubt, this RC heli help site wouldn't even exist!
All I can say is WOW!
In less than 6 months my little RC helicopter site was getting more daily traffic than 97% of all the web sites out there – and every month my numbers kept getting stronger as did my earnings.
Remember, I didn't have a clue how to build or market a web site let alone find hosting or learn HTML. I still can't believe it and SBI seems like magic at times, but it is just a great product and real system that over delivers if you have the ambition and passion to make it work.
UPDATE
My little RC helicopter hobby site is now just over 8 years old. It is ranking in the top 0.5% of all worldwide websites and as a result is generating more income than my rustic furniture business ever did. The logical outcome is I have closed down the furniture biz and am now a full time SBI'er doing what I love with no more employee hassles, supplier issues, shipping nightmares, or deadlines to meet.
Now I'm working from my home office, usually wearing a comfortable golf shirt and shorts, writing and researching about a hobby that I love, all from a quaint little mountain town in BC, Canada with a population of less than 1000 people. Online business or e-commerce has made it possible for anyone in any location to be seen and compete on a worldwide level; that is what continues to give me those goosebumps moments almost daily!
The very best and most enjoyable part of this entire process is I am helping people get introduced to such a fun hobby and I have "virtually" met so many great and like minded individuals who share the same RC helicopter passion. It has opened up a whole new side to the hobby that I was missing out on plus I also have the freedom and flexibility to go flying basically whenever I want. 
Thanks again SBI - you have changed my life!

If you have you ever thought about:
Working from home and starting your own business.

Making money with your hobby or passion.

Starting a new career after becoming one of the many casualties of downsizing.

Making extra money in these troubled economic times.

Retiring early while still making a good income.

Wanting to build your own high quality web site.

Firing your current web design company because you keep spending a small fortune and get very little web traffic to your business or company (low return on investment).
You really owe it to yourself to check out SBI . It could be the most revealing and life changing website you ever visit - at least it was for me.

---